The proportional valve working principle
Proportional valves can differ from one another in terms of mechanisms, technology, flow and pressure control, and electronics. However, the precision and efficiency these devices can provide are unequaled.
Dolphin Fluidics proportional valve working principle is that of normally closed valves with proportional regulation. They have an integrated digital system that enables the closed  loop control of fluid or pressure rate, avoiding instability and fluctuations that can lead the operation to be off-balance.
As a matter of fact, these devices are modern systems with unique control over fluid and pressure dynamics which doesn't require a manual intervention on the behalf of the operator and give the opportunity to electronically adjust any drift or troubleshooting in real-time, achieving the best possible performance in many contexts and applications.
On this page, we will look at: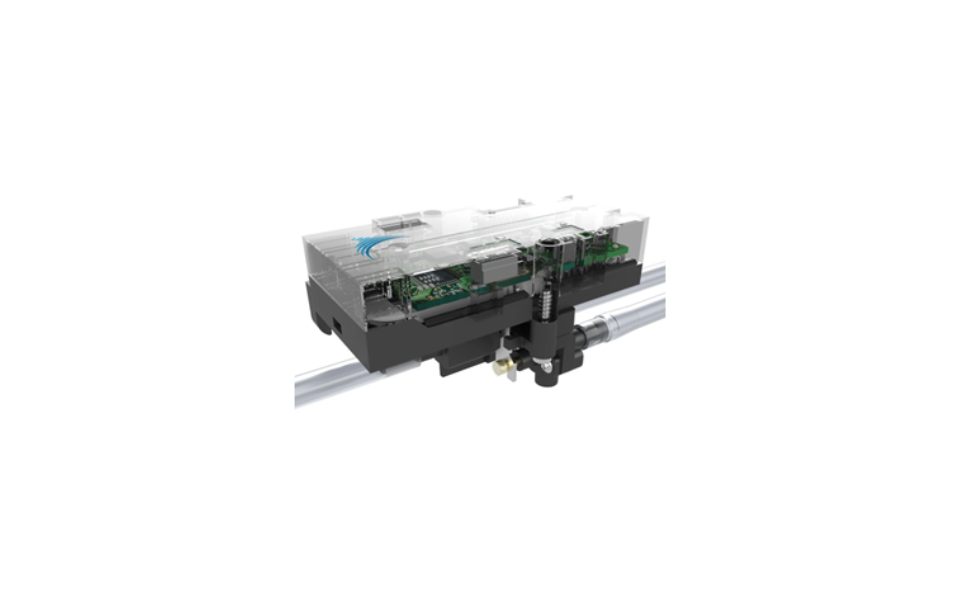 The working principle of Dolphin Fluidics proportional valves
The working principle of a proportional valve is a complex system designed to ensure the utmost accuracy in controlling fluid and pressure rate, depending on the specific context or application.
Here you can find a description of its functioning.
The proportional valve is activated by an electronic input signal from a digital system which sets the parameters in terms of flow rate or pressure to meet the required operational needs.
This electronic signal is then converted into a mechanical action. In this case, the actuator starts moving following the alterations and fluctuations of the electrical input.
Depending on the valve design, the sma wire movement will regulate the opening and closing of the valve, while fluid flow and pressure are controlled by the channels (that can be single or double). In any case, the opening degree is directly proportional to the input signal, allowing incremental adjustments.
What truly makes the difference is the feedback system. Thanks to specific sensors installed inside the valve, there is a constant flow of information that goes directly into the control system. This allows real-time control on many parameters and, therefore, immediate adjustments on the valve flow, avoiding drift over time and maintaining the valve responsiveness and stability.
Through this sophisticated working system, proportional valves stand out in their ability to offer reliable, precise, and adaptable fluid flow control, making them indispensable in settings that demand exacting performance standards.
Operational benefits of a proportional valve
The proportional valves working principle offers a multitude of benefits to those systems that require in-depth control over fluids and pressure. Among these advantages, we can find:
Precision with minimal fluctuation: these electronic devices are exact in maintaining specific flow rates and pressure.
Lower energy consumption: the lower the drift, the more the operational efficiency. The proportional valves mechanism allows high levels of precision, allowing companies to save energy by eliminating the full-on/full-off cycle of solenoid valves.
Responsiveness: proportional valves are extremely responsive. This contributes significantly to adjusting parameters in real time, preventing and accommodating sudden changes even under operational stress.
Electronics: the digitization and automation of new generation proportional valves have modernized these devices where every single part is interconnected in order to allow operators to be always updated about the valves' activity, minimizing errors, and enhancing consistency.


The technology behind Dolphin Fluidics proportional valves
Dolphin Fluidics has always been committed to innovation and progress concerning the proportional valve working principle. Our models have been designed to enhance both performance and reliability, using top-tier materials and the most advanced technologies.
A crucial aspect of our proportional valves is the integration of smart mechatronic elements, such as shape memory alloy-based actuators and digital electronic which take these valves to new heights in terms of IoT communication for remote management and data transfer. All this in a single device.
Our devices are not just smart because they are responsive and they can connect to cloud systems and mobile platforms. In fact, they are highly efficient, compact, resistant, and customizable based on the target market demands to achieve the best results in many different contexts.
Do you want to know more about our proportional valves' working principle?

Contact us
Contact request
For further information please fill out the form below