On/Off valve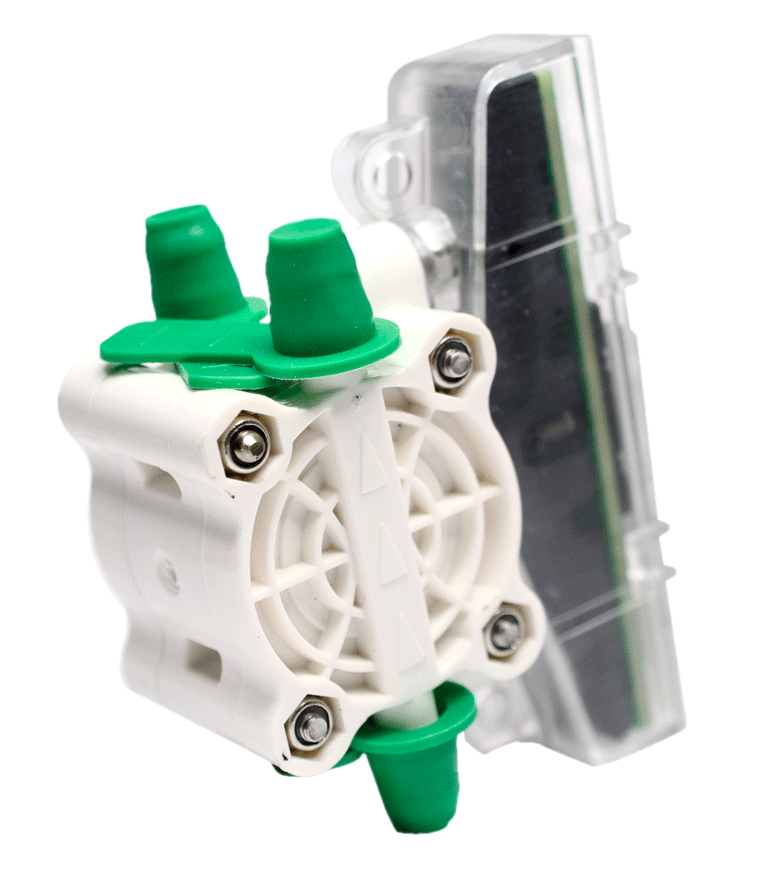 Smart On/Off valves from Dolphin Fluidics are 2-way medium
separated, normally closed, valves for dispensing and mixing.
Our valve is the smartest, cleanest, lightest, smallest and most
efficient solution to control flow.
Each product can be fully customized according to application
needs, in terms of interfaces, fluidics performance and electronic
control.

Advantages:
• Air/liquid dispensing and mixing valve
• On/Off control
• Simple and light, 10 times lighter than existing valves
• Reliable sealing system with medium separation
• Low power actuator, 20 times less than existing valves
• Noiseless operation
• Patented design
• NSF/FDA material compliancy
Used in the following applications
Technical information
Pressure range (min ΔP - max ΔP)
0,2 - 2 bar
Control
On-Off with end-of-stroke control
Operating voltage
5 - 24 VDC
Communication and user interface
Analog, Digital, Status Led
Contact request
For further information please fill out the form below